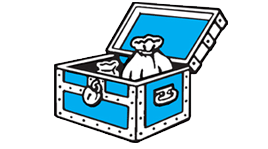 Girlie Press, Inc., is very proud of the sponsorship and pro-bono services we are able to provide to non-profits, community organizations and companies doing great things. Here are a few of the folks we are thrilled to be associated with.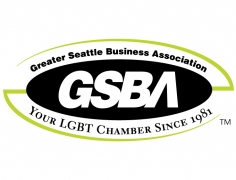 Greater Seattle Business Association (GSBA)
Being an active Chamber with over 1000 members, the Greater Seattle Business Association (GSBA) carefully selects its vendors to ensure that we only work with businesses which have highest standards for producing quality work and who share our values of promoting equality and diversity in the workplace. For over 15 years, GSBA is confident that when we give a printing job to Girlie Press, their level of professionalism, workplace values and printing will be outstanding and ready on time. In addition to being an excellent print shop, owner Risa Blythe, understands the importance of giving back to community and is both a supporter of GSBA and many other nonprofits which greatly benefit from her generous offering of pro bono services.
Louise Chernin, President & CEO
GSBA

Capitol Hill Chamber of Commerce
Girlie Press has been a great partner in helping to promote the work that we do on behalf of the Capitol Hill community. Not only have they been generous with our organization, their staff is great to work with. Capitol Hill loves Girlie Press!
Michael Wells, Executive Director
CHCC